Do something special for your mom on Mothers Day, treat her with Breakfast in Bed. Here are a few recipe ideas to help you Serve it up Sassy! ®

Mothers of all ages should enjoy Mother's Day morning being pampered with Breakfast in Bed, an act that requires more effort than money.  Begin her day by serving her with a bed tray accompanied by a favorite novel or stack of magazines that she has been longing to read.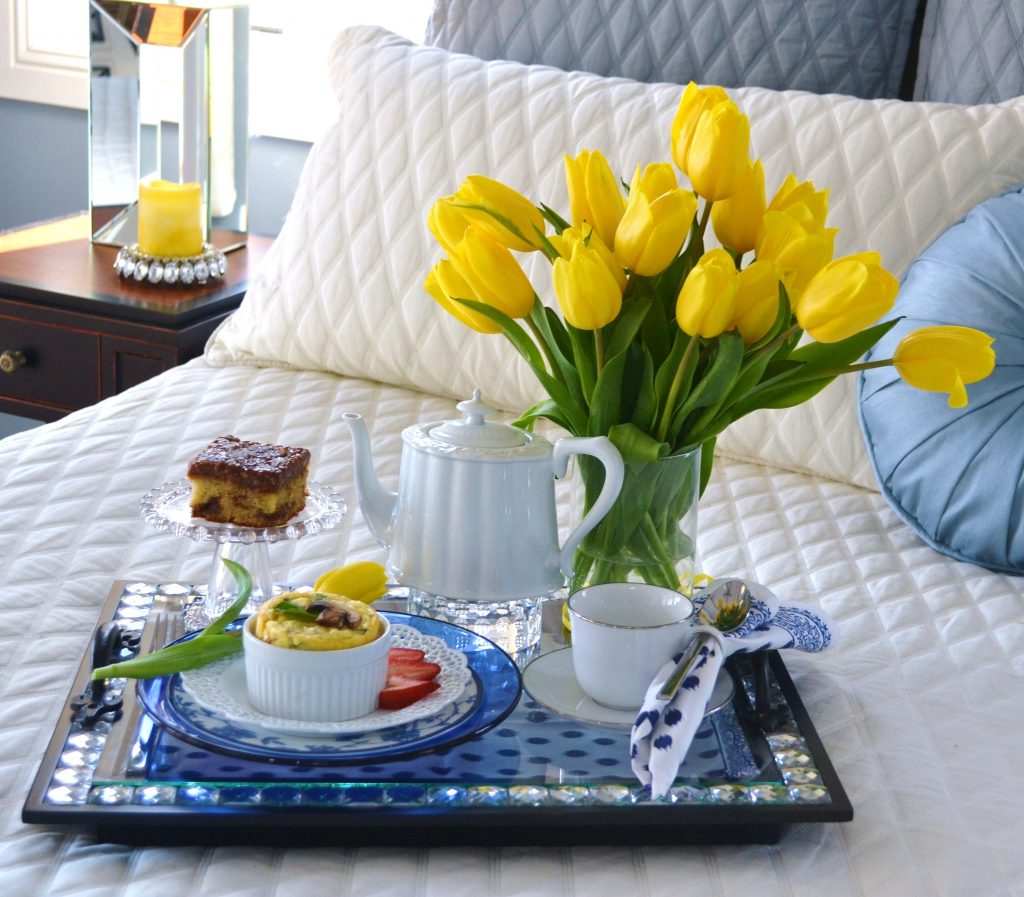 Blue and White breakfast tray with yellow tulip accents
Decorate the tray with sweet yellow baby tulips gathered together in a glass canister. Crisp blue and white linens and china are served up sassy with delicate Egg Souffle Salted Caramel Pecan Coffee Cake, and Layered Fruit Salad with Lime-Pear Sauce.
A  blue and white napkin lines this shadow box turned breakfast tray.  A piece of glass fits snuggly on top of tray to hold contents.  Love this tray.  You can use any item to line this home-made tray.  I added black iron handles to make this tray convenient for transporting. The tray below already has openings so this will be a perfect tray for you to make your own.  You could also line the tray with photos of you and mom.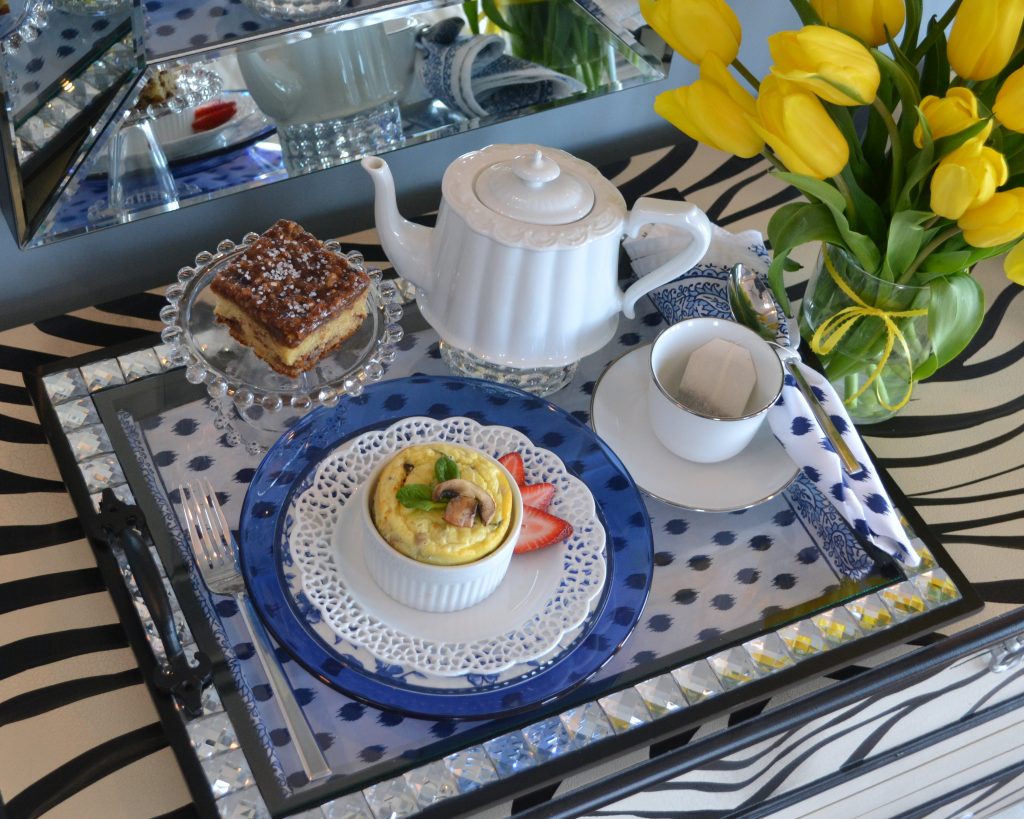 Blue and White Napkin inside shadow box tray. Same napkin placed inside the cup handle for placement.  Photo with Salted Caramel Coffee Cake and Egg Souffle,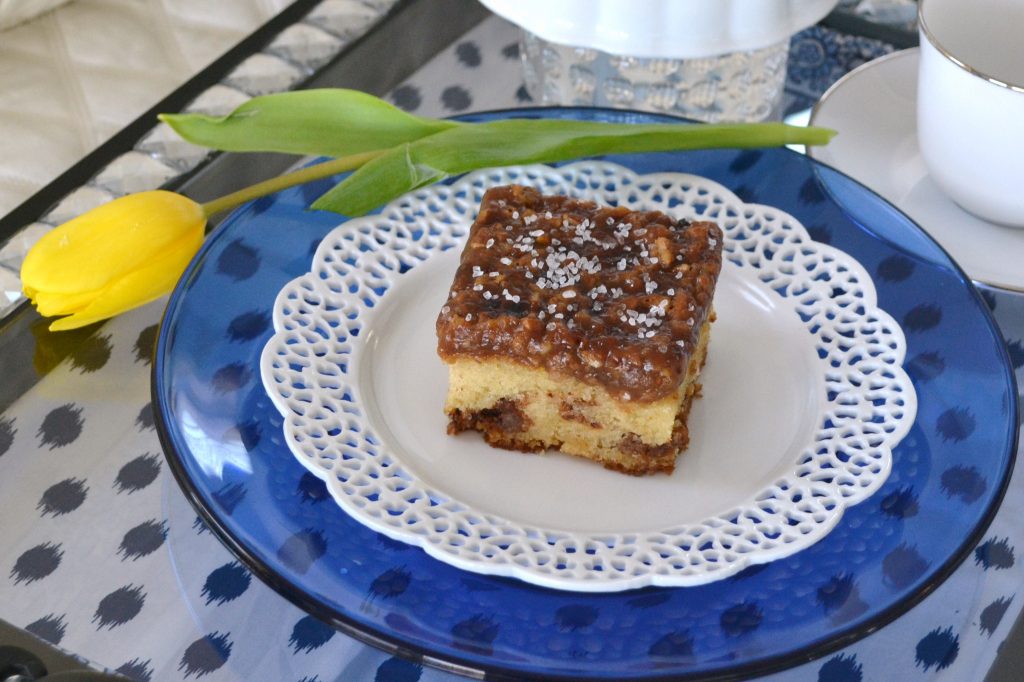 Salted Caramel Pecan Coffee Cake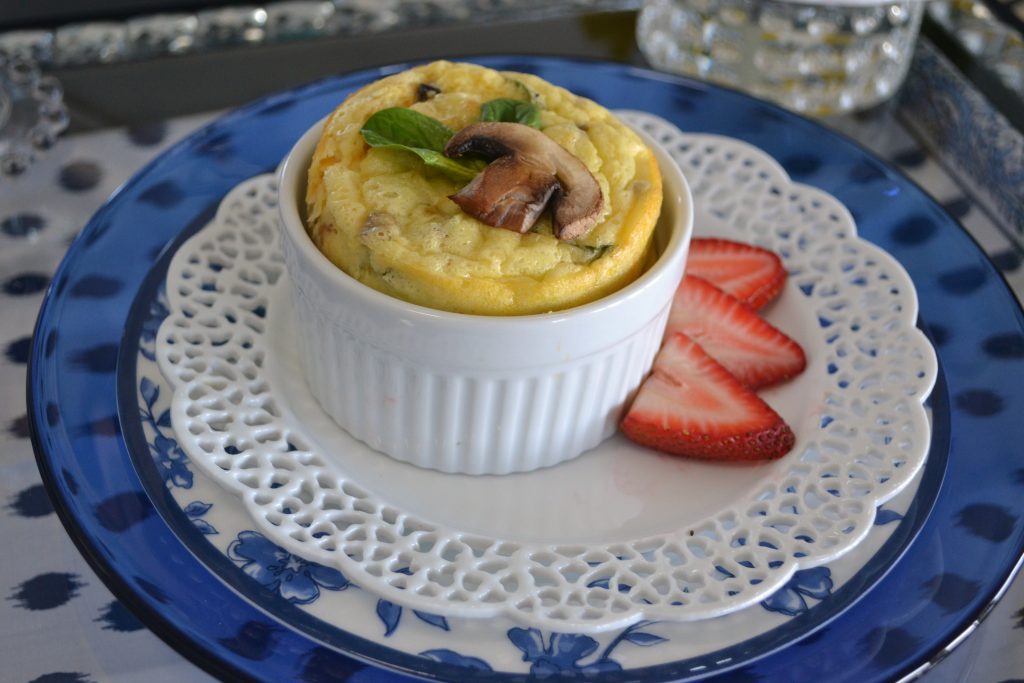 Egg Souffle with fresh Spinach and Mushrooms
Your mom will enjoy this beautiful breakfast tray especially since you were so thoughtful to create it for her.  All the recipes are easy to make, with a little planning and gathering of breakfast plates you are sure to make Mothers Day extra special.
Other ideas you might like to create for mom: 
About Author