Whether planning for an Easter egg hunt or creating a basket of goodies this easy tutorial will be sure to please. We often think of Easter baskets being full of sweets and fun gifts for kids of every age. Make some bunny happy this season with a pretty personal basket or even a seasonal centerpiece.
Select your basket
No matter what size basket you select, make sure it is large enough to fit the largest item you you want to put inside the basket. Wicker in bright white is always a winning combination for an Easter Basket. For an egg hunt consider a bunny bag.
Line the Basket
Lay the foundation for your basket with faux grass or if using the basket as a centerpiece, line with a garbage bag to prevent water leakage. If you want to be adventurous select edible grass. I prefer shredded paper for lining a basket, it doesn't create static electricity and is easier to clean up.
The Good Stuff|Filling the Basket with Goodies
Have you ever wanted your Easter basket to look like a gourmet basket? The key is color coordinating the candies with the overall color scheme of the basket and liner. For example if you select green faux grass, adding orange wrapped candies, and purple ribbon, would be pleasing to the eye as secondary colors. Likewise, if your basket is wicker white sticking with a monochromatic color scheme, like blue, light blue and medium blue would make your basket look like the pros.
Who knew that the basics of color would apply to Easter baskets? On the other hand, if you want to purchase a gift tower for an Easter basket, consider ones that are already color coordinated for you.
Final Touches| Add Something Sentimental
In conclusion, adding something soft and cuddly like a stuffed bunny, or baby chick will create lasting memories after the candy and colored eggs are gone. A small bible or children's book that can be read before bed would be a great addition to your Easter baskets.
Last but not least, tie a pretty ribbon around the Easter basket handle. Wired edged ribbon works best as it will hold its bow shape.
Let me know what you put in your Easter baskets.
Here are a few other Easter Ideas you might like to try: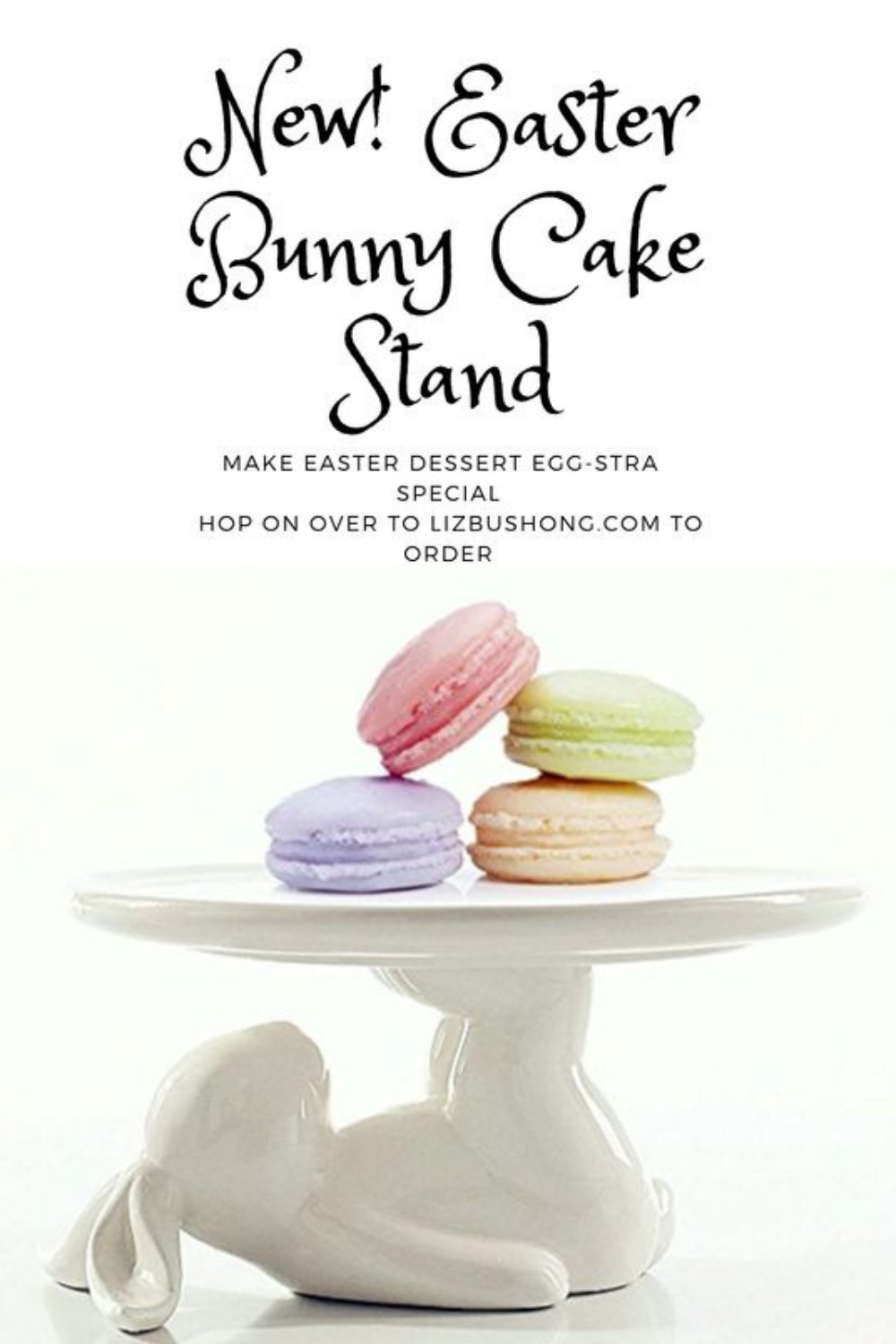 About Author:
Liz Bushong is an expert in the three-dimensional art of entertaining. She transforms simple dining occasions into beautiful and memorable moments by adding a touch of her own "sassy" style. For the past several years Liz been entrusted to decorate the White House for several Holidays. She is a featured monthly guest chef/designer on WCYB TV 5, WSLS10-Daytime Blue Ridge and other television shows. Liz is the author of Sweets & Savories cookbook as well as past contributing writer for VIP Seen and Bella magazine. See recipes and ideas: lizbushong.com and social media. Liz is offering a free download of Black and White Creative Tablescape Ideas when you subscribe to lizbushong.com.