Twisted ropes of red and white cookie dough looks just like a candy cane will make your cookie tray shine.  For added sparkle dip the cane hook in white glaze and crushed candy canes.  Recipe is not difficult but the twisting can be tedious.  Red dough has peppermint flavor.  Candy Cane Shaped Sugar Cookies are delicious and fun to make.
How to make Candy Cane Sugar Cookies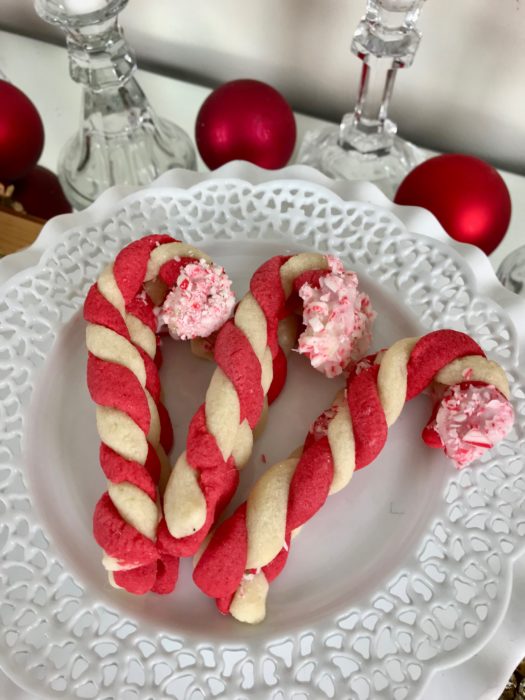 Select the best no spread sugar cookie dough. The recipe below works great for this kind of cookie or any cookie where you need the cutter and cookie to be the same shape during baking.  There is no leaving agents in this dough.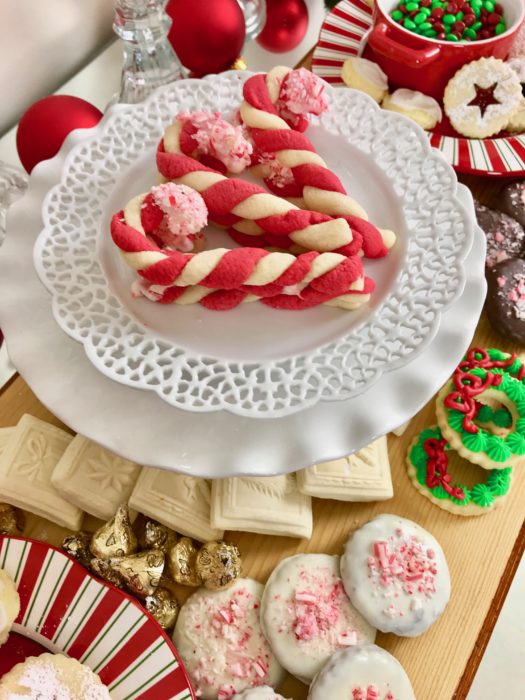 Dough is divided in half, one left plain the other half tinted with red food gel and peppermint extract. Chill the dough after rolling into logs. This chill will help keep the cookies firm enough to twist.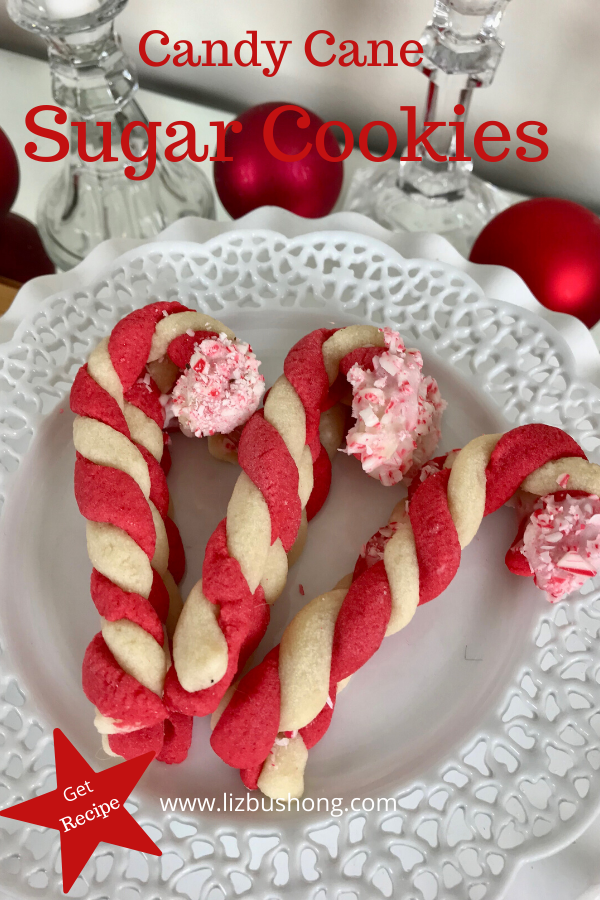 Be sure to chill dough then roll into skinny ropes. Chill again for 15 minutes. Bake 8 minutes. Allow the cookies to cool before removing from pan. Glaze ends with peppermint frosting and sprinkle with crushed candy canes.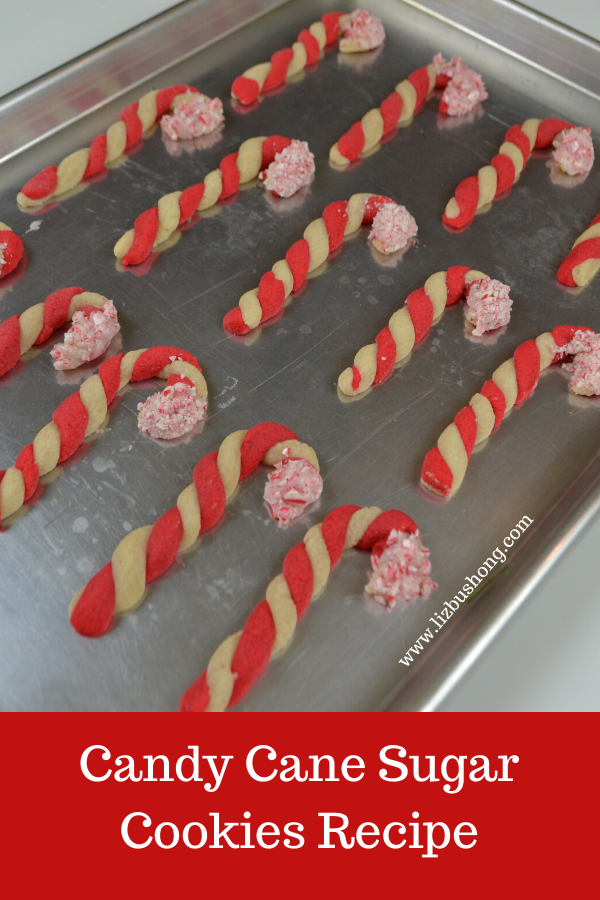 [tasty-recipe id="14714″]
Other Ideas you might like to try: